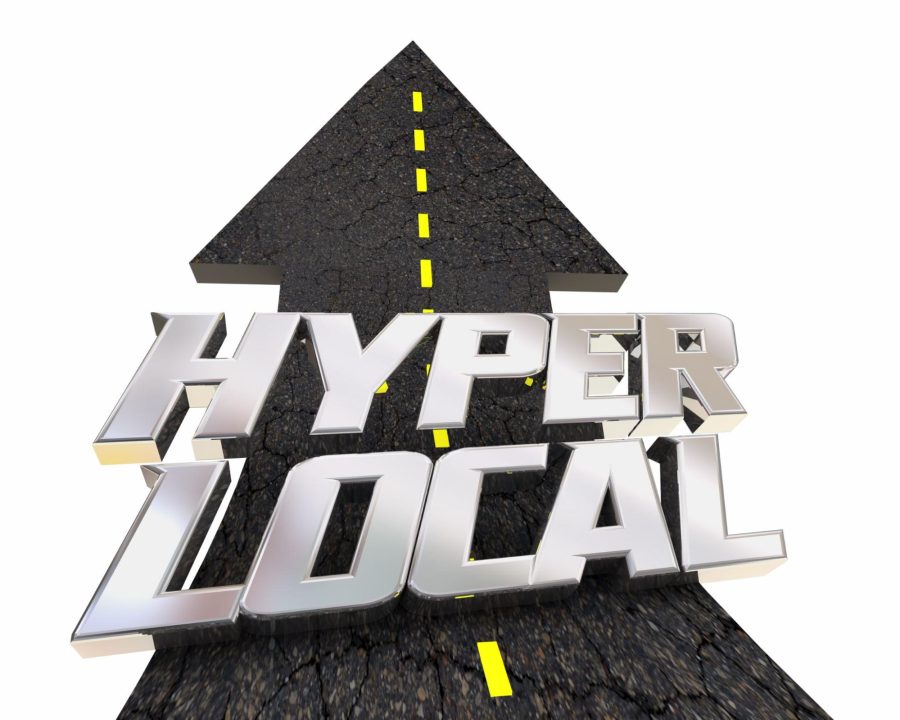 Hyper local marketing zooms in and focuses on a specific group of customers in a very specific geographic area. For real estate agents and investors, this marketing strategy is not only key for targeting the right audience, but it also saves time and maximizes effort (and money).
The goal is for motivated sellers to be attracted to your website and services over other providers. Sellers also need to trust that investment buyers will help them sell their houses quickly, so showing intimate knowledge of the area and market is critical. Hyper local marketing allows investors to show their expertise by also optimizing search results.
What Is a Motivated Seller?
In real estate, a motivated seller is someone who has a strong urge or even a need to sell their home and property. The following reasons might be why a seller is motivated to sell:
They are in a bad financial situation.
The house is too much, and they do not want to deal with renovations or repairs.
They are going through a divorce or had a sudden death in the family.
They lost their job or need to relocate for a new position quickly.
They want to downsize, or the neighborhood is just not right for their needs anymore (for example, a newly retired seller or a new empty-nester).
Motivated sellers are also more likely to be more flexible with negotiating an offer price or might even agree to a lower offer price.
To truly roll out a successful hyper local marketing campaign, the first step is to understand the motivated sellers in an area and develop the right message.
Using Hyper Local Marketing to Find Motivated Sellers
There is a lot of competition in the real estate world, so a big part of marketing to motivated sellers is to first attract them. Sellers are also extremely zoomed in to understanding the housing market in their part of town and are even more zoomed in to their neighborhood and immediate vicinity. There is a saying that sellers do not want to understand what's going on in their zip code. They care about their street.
One of the best ways to attract motivated sellers is to have a website that not only shows that their needs will be met but also shows detailed knowledge of their community. Sellers need to trust that buyers have done their research. For example, while search results for "homes for sale in zip code x" are helpful, what sellers really want to know is "homes for sale in neighborhood x." If investors show knowledge of a specific landmark like a lake, park, country club, or shopping center, those keywords, in turn, will boost online results.
Keywords and Finding a Niche
Keywords can also serve to develop the niche of motivated sellers an investment buyer or agent is more apt to connect with. Above, we went through some of the major reasons why motivated sellers put their homes on the market, so thinking through specialty services is also helpful here. For example, a seller searching with keywords like "need to sell quickly due to foreclosure" vs. "need to sell quickly because I want to retire" are two very different sellers.
What type of seller does a company want to attract?
And arguably just as important, what type of seller can that company or agent support the best?
Understanding the area of specialty that a real estate firm, agent, or investor has allows even more of a niche to be created.
With hyper local marketing, real estate data can also be analyzed to understand what types of sellers are in a specific area. A lot of this information is actually public record and can involve the following questions:
Are most of the homes for sale foreclosure or negatively financially motivated sales?
Are most of the homes for sale rental properties?
Is the neighborhood more of a family-friendly neighborhood or a neighborhood for singles or couples?
Is there a high percentage of vacant homes in a neighborhood?
What is the percentage of open houses or estate sales going on?
Is this a neighborhood that has gone through a house-flip revolution?
Are the houses starter homes or larger estates?
All of these questions can provide answers that will guide hyper local marketing SEO. These answers also start allowing a website to tell a story, especially if there is an area of specialty to highlight.
Trying to attract one niche of clients is a way to test the waters with a marketing strategy and highlights what sets a company apart.
Grow Online
At Investor Nitro, our goal is to help real estate investors maximize their presence online. If you are interested in growing your business and want to increase your lead flow, contact us for more information.
We are part of the larger Everyday Media Group, so our team of talented designers and marketing consultants can get you to the next level.