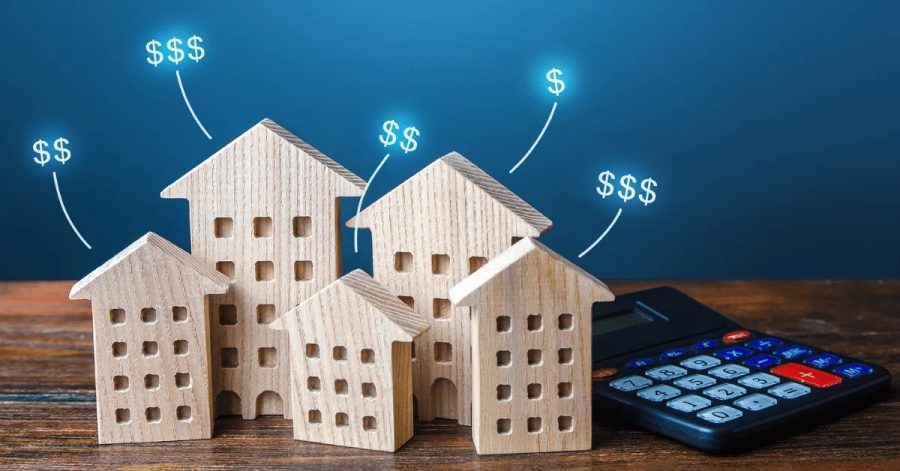 Are you a real estate investor frustrated by the lack of motivated seller leads? Do you find yourself constantly worrying about the flow of potential deals? Look no further! In this comprehensive strategy guide, we will provide you with a master plan to ensure a consistent stream of motivated seller leads. Say goodbye to the uncertainty and frustration of searching for deals and say hello to a reliable pipeline of opportunities.
Why Marketing is Essential for Real Estate Investors: Marketing is the lifeblood of any successful business, and real estate investing is no exception. In a competitive industry like real estate, having a robust marketing strategy is crucial to stand out from the crowd and attract motivated sellers. Traditional methods of finding properties, such as relying solely on the MLS, can limit your opportunities. By implementing effective marketing tactics, you can tap into off-market properties, connect with motivated sellers, and gain a competitive edge.
Find Off-Market Properties: Pocket Listings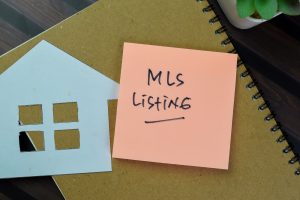 The first real estate investor marketing strategy is to find off-market properties, also known as "pocket listings." These are deals that are not listed on the Multiple Listing Service (MLS). Off-market properties are highly attractive to investors, especially those focused on fix and flips, as they are often priced below market value. So how do you find these hidden gems?
Networking is the key to obtaining off-market deals. Connect with the right people who have access to these properties. Estate attorneys, local builders, and wholesalers are excellent sources to tap into. Estate attorneys often come across properties with title issues or tax liens that will soon hit the market. Wholesalers act as middlemen and can provide you with contracts to off-market properties, saving you the effort of acquiring them yourself. Local builders are well-informed about unfinished properties that you can acquire, complete, and profit from.
Attending auctions, both online and traditional courthouse auctions, is another effective method to secure off-market properties. These auctions offer opportunities to find short-sales, foreclosures, and bank-owned properties. However, it is crucial to thoroughly research the properties and their surrounding neighborhoods before making an offer, as the excitement of auctions can sometimes lead to overbidding.
Target Motivated Sellers
Motivated sellers are individuals who are in urgent need of selling their properties and are willing to consider flexible terms. They present a golden opportunity for investors to make significant profits. However, finding motivated sellers can be challenging.
One powerful way to locate motivated sellers is by accessing your county's "delinquent tax list." This list provides real-time information on individuals who are behind on their property tax payments, potentially leading to foreclosures. These property owners are often desperate to sell and willing to accept offers well below market value. By offering them a lifeline, you can secure properties at significant discounts. While obtaining these lists may involve a cost, the return on investment can be substantial.
When targeting motivated sellers, it is essential to approach them with empathy and a genuine desire to help. Ensure they fully understand their circumstances and the potential consequences of their actions. Present yourself as an investor who can alleviate their financial burdens and offer them a fair deal. Building trust and showing empathy will increase the likelihood of securing these deals.
Direct Mail Can be a Key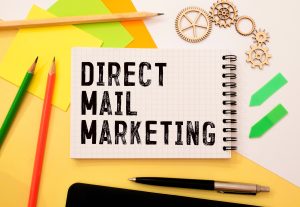 Did you know that direct mail marketing has a high impact on consumer decision-making? It is one of the most trusted and effective methods for real estate investor marketing. Direct mail allows you to establish a physical connection with potential sellers, making your message more memorable and compelling.
To launch a successful direct mail marketing campaign, start by defining your target audience. Whether you are a landlord looking for specific property types or an investor seeking probate, absentee-owner, or pre-foreclosure properties, specificity is crucial. Tailor your mailing list to match your ideal leads.
When creating your mail, focus on the call to action. Direct mail is not merely informative; it should encourage recipients to take action. Get creative with your design, but prioritize clear and compelling calls to action. Once your list and mail pieces are ready, launch your campaign while ensuring you have a reliable system in place to track results. Analyze which lists generate the most responses to refine your future campaigns.
Must Have Strong Existence in the Digital World
In today's digital era, establishing a strong online presence is crucial for real estate investors. It allows you to reach a wider audience, build credibility, and increase visibility in the competitive market. To ensure your success in the digital world, focus on the following key areas:
1. Build a Perfect Real Estate Investor Website that Converts
A well-designed and optimized website is a cornerstone of your digital presence. It serves as your virtual storefront, providing potential sellers with valuable information and capturing leads. Partnering with a specialized REI marketing agency like Investor Nitro can help you create a website that not only looks professional but also drives conversions. Key components of a high-converting website include compelling content, intuitive navigation, clear call-to-action buttons, lead capture forms, and mobile responsiveness.
2. Search Engine Optimization (SEO)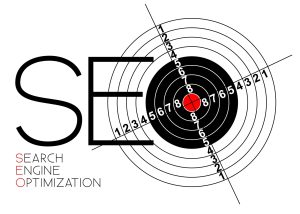 Organic or SEO leads are highly valuable for real estate investors. To maximize your visibility in search engine results and attract motivated sellers, you need a strong SEO strategy tailored to the real estate investing industry. This section covers several important aspects of REI SEO:
A. Keyword Research
Keyword research is a crucial step in optimizing your website and content for search engines. Here is a list of 50 real estate investor keywords that can help you target potential sellers and improve your SEO strategy:
We Buy Houses
Cash Home Buyers
Sell My House Fast
Home Buyers
Sell House for Cash
Sell Your House Quickly
Fast Property Buyers
Buy My House
Need to Sell House Fast
Real Estate Investors
Investment Properties
Sell House As-Is
Cash for Homes
Sell Distressed Property
Sell Inherited House
We Buy Ugly Houses
Foreclosure Help
Stop Foreclosure
Sell House for Cash Now
Sell House Without Realtor
Fast House Sale
Sell My Rental Property
Avoid Foreclosure
Sell House with Tenants
Cash Offer for House
Sell House During Divorce
Sell Vacant House
Sell House in Probate
Sell House for Downsizing
Sell House for Relocation
Sell House Due to Health Issues
Sell House Due to Financial Hardship
Sell House in Pre-Foreclosure
Sell House After Inheritance
Sell House After Bankruptcy
Sell House with Liens
Sell House with Code Violations
Sell House in Need of Repairs
Sell House After Fire Damage
Use these keywords to optimize your website, create targeted content, and improve your chances of ranking higher in search engine results. Remember to consider your specific location and target audience when selecting keywords for your real estate investor marketing campaigns.
B: Content Optimization
Optimize your website's content to rank higher in search engine results. Incorporate the identified keywords naturally within your website's pages, blog posts, and other content. Develop informative and engaging content that addresses common seller questions, provides valuable insights, and showcases your expertise. Additionally, create city-specific pages to target potential sellers in different locations.
C: Backlinks
High-quality backlinks from reputable sources play a crucial role in improving your website's authority and search engine rankings. Develop a backlink strategy by reaching out to industry influencers, local business directories, and other relevant websites. Guest posting on real estate or local community blogs can also help you acquire valuable backlinks.
D: Review Generation
Online reviews are powerful social proof and can influence a seller's decision to work with you. Encourage satisfied clients to leave reviews on platforms like Google My Business, Yelp, or industry-specific review websites. Monitor and respond to reviews promptly, showing potential sellers that you are attentive and dedicated to providing excellent service.
E: On-page/Technical SEO
Ensure your website's technical aspects are optimized for search engines. This includes optimizing meta tags, improving website speed and performance, creating XML sitemaps, implementing structured data markup, and optimizing URL structures. Pay attention to user experience by making your website easy to navigate, mobile-friendly, and secure.
3. Pay Per Leads or Pay Per Clicks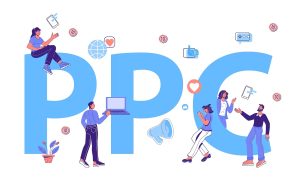 Investing in paid advertising can provide immediate visibility and generate leads. Pay Per Click (PPC) campaigns on platforms like Google Ads and social media platforms allow you to target specific demographics, locations, and keywords. This section delves into the following steps for a successful PPC campaign:
Setting up PPC accounts and campaigns
Conducting keyword research for PPC ads
Crafting compelling ad copy
Designing landing pages optimized for conversions
Implementing tracking and analytics to measure campaign performance
Ongoing campaign optimization and budget management
Tracking and Data Analyzing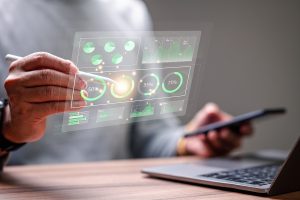 Tracking and analyzing data is essential for optimizing your marketing efforts and maximizing your ROI. This section emphasizes the importance of:
Setting up robust analytics tools like Google Analytics to track website traffic, conversions, and other key metrics
Monitoring lead sources and analyzing which channels and strategies are driving the most qualified leads
Conducting A/B testing to optimize landing pages, ad copy, and other marketing elements
Utilizing data-driven insights to make informed decisions and continuously improve your marketing campaigns
Implementing lead management systems to track and nurture leads effectively
Staying updated with industry trends and adapting your strategies accordingly
By prioritizing your digital presence, implementing effective SEO techniques, leveraging paid advertising, and continuously tracking and analyzing data, you can establish a strong foothold in the digital world and attract motivated sellers to your real estate investing business. Remember, partnering with a specialized REI digital marketing agency like Investor Nitro can provide you with the expertise and guidance needed to navigate the complexities of the digital landscape and achieve optimal results.
When it comes to real estate investor marketing, trust the experts at Investor Nitro. As a specialized REI digital marketing agency, we understand the unique needs of real estate investors. From building high-converting websites to implementing effective SEO and PPC strategies, we have the tools and expertise to help you generate a consistent flow of motivated seller leads. Take your real estate investing business to new heights with Investor Nitro. Call us at 817-826-9451 to get started today!