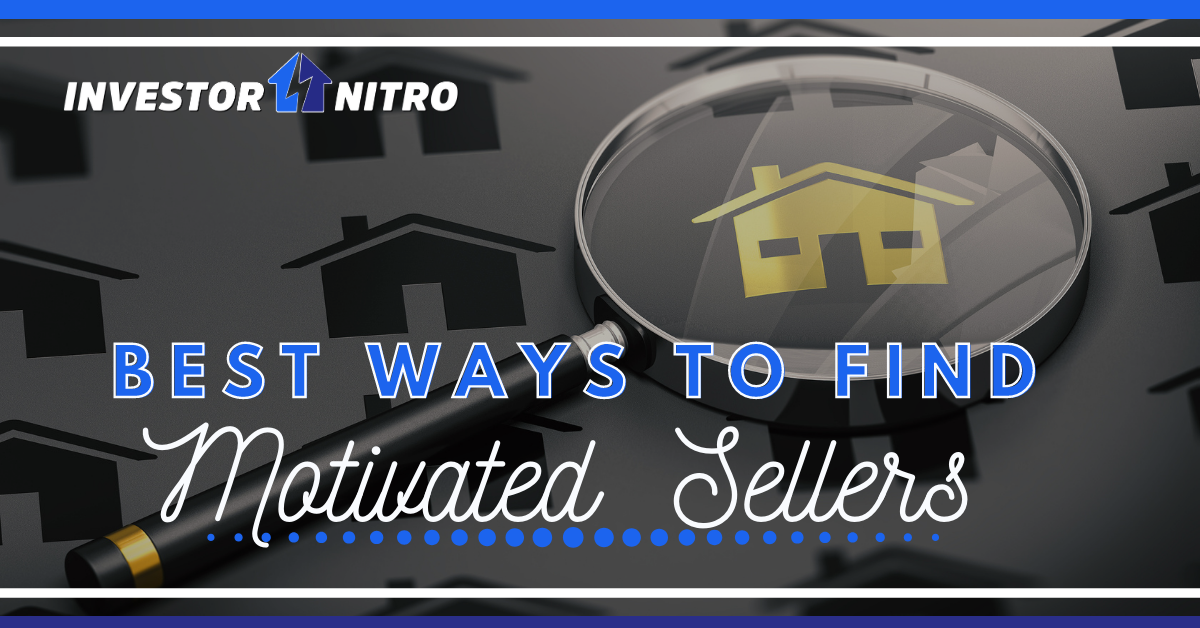 How do you find motivated sellers? A lot of people focus on "hitting the street," but this is an antiquated process. While postcards and mailers may have worked in the past, today most people that need to sell their home fast are likely to look online for solutions. To attract these motivated sellers, you need to set up your online profile. Let's take a look at why creating inbound marketing channels is the best way to find motivated sellers today.
The Old Tradition vs. the New Tradition
In the old days, home-buying companies were aggressive. Home buyers would send mailers out to entire neighborhoods, look in the newspaper for distressed properties, and connect with those experiencing foreclosures. But there's a downside to this: It's entirely driven by the buyer. With property investing, it used to be that the buyer had to be constantly moving and constantly looking.
The internet has changed all of this. Today, if someone seriously needs to sell their home, they're more likely to use a search engine to begin their customer journey. And there's a tremendous advantage to this. Instead of kicking in the door on someone who might not be interested in your service, you're connecting with someone who obviously needs it. Your leads are more prequalified than a bought list because they're trying to find you.
Setting Up Your Online Profile
What all goes into creating your online presence? It's a lot of different front-facing parts of the internet. This includes an SEO-optimized website, active social media account, Google My Business page, a collection of good reviews, and more.
When people are selling their house, it's often the biggest decision of their life. They want convenience and speed, but they also want to know they are in trustworthy hands.
Today's customers will do one or more of the following before contacting you:
Search online for someone credible that is looking to buy homes.
Take a look at their Google My Business page and the business' reviews.
Visit the website to learn more about their process.
Look at Facebook/Instagram to read their recent posts and gauge community feedback.
And often they will do all these things before actually deciding they will be better off if they contact your company.
Your online profile is essentially the first conversation you have with your potential customers. If you aren't having the right conversation to addresses their concerns, you're losing them.
Engaging and Connecting with Customers
With all this in mind, how do you actually engage with and connect with customers if they may not connect with you? You need to lead them with a call to action, but it's hard to get results unless they have already been convinced by the information that you've presented on your website.
Customers need to get answers fast. Often, they're under pressure. They're behind on their mortgages, facing foreclosure, or have inherited a property that's too much for them. Some of them are less than net savvy, but they still know the internet is the best place to look. The information they need has to be easily accessible.
This is where a remarketing campaign can help. When a homeowner visits your site or business page on social media but leaves without taking any action, there is a chance that they were not ready, or they didn't find the information they were looking for. Following users around online with a more impactful and specific message for them could be what draws them back and into a conversation with you.
Connecting Through Social Media
Facebook groups are one of the best ways that motivated buyers can connect with motivated sellers. It's also where you can find other real estate investors in your area that may have properties to unload!
Social media is where most people spend their time today, and there are many people who will look for recommendations online. Facebook gives the opportunity to connect with the community of homeowners around you, learn when individuals are interested in selling, and reach out to them one-on-one on a platform that is known for interconnectedness. Not only does this give a personal touch, but it can yield leads with limited administrative overhead.
While this method is more traditional in the sense that you will be looking for leads, establishing yourself as a local, knowledgeable real estate investor can improve inbound lead flow. If you position yourself correctly as an expert in your community, and people will be tagging you!
When Hand-Addressed Mailers Work
The old-fashioned way may be the old-fashioned way, but that doesn't necessarily mean that it isn't still a viable way. Many fortunes have been made on hand-addressed mailers, especially addressed to those who are older, less net-savvy, or just not as motivated to sell. Hand-addressed mailers can send people directly to your offer online, giving them a smooth process through which they can learn more. Not only do people enjoy a personal touch, but they may only be casually thinking about selling and aren't ready to take more action yet.
Regardless of the way you invest your marketing, the ultimate goal when finding motivated sellers is to make it easier for motivated sellers to find you. There is nothing that your organization can do to convince someone who doesn't want to sell to begin accepting offers. Instead, you need to find those who need to sell and need your services. Once you do so, everything becomes far easier because you're no longer selling a product — they're selling you on their home while you are solving their headache.
The internet gives countless opportunities for home-buying companies to interact with and engage with motivated sellers. But it's not as easy as it looks, and it still requires a human element. By communicating with people one-on-one once they come in, organizations are able to better improve their chances of securing the best leads. By creating a well-rounded online presence, companies are able to bring in the largest number of investment properties possible.