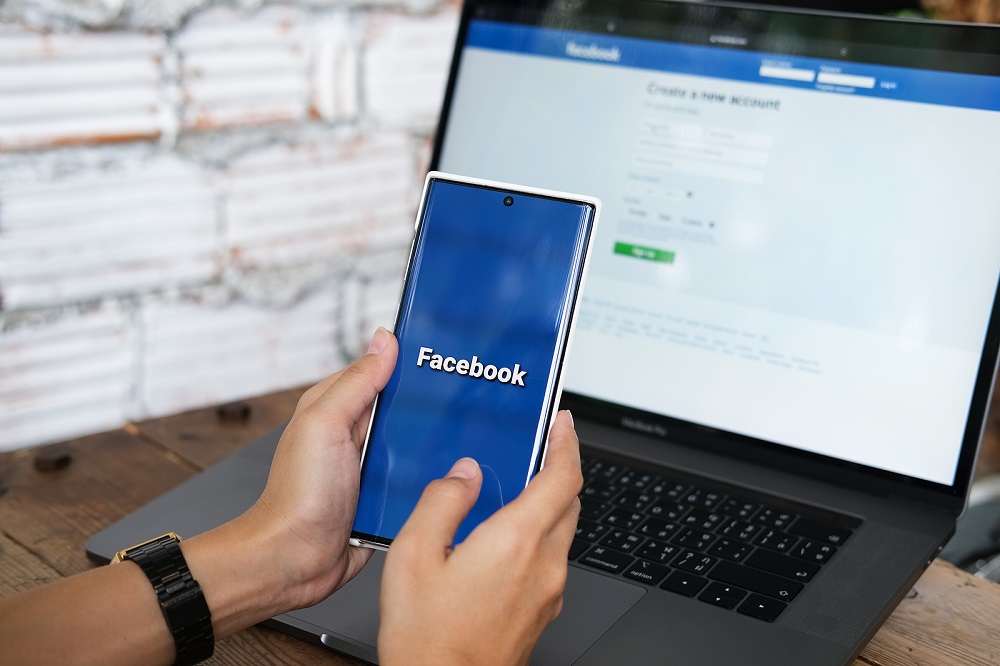 Facebook is a special venue for real estate investors. Today, most people have a Facebook account and use Facebook periodically throughout the day. Both inbound and outbound marketing are possible with the right knowledge. Let's take a look at how Facebook can be used to find motivated sellers.
Establishing a Facebook Business Page
A Facebook Business page lets you establish yourself as a professional within the industry. When people look for "home buyers" in their area, they should be able to find out information about you and your company.
Regularly post information about the housing market on your page to establish yourself as knowledgeable within the space. If you can, post about success stories. "Brad and Emily were able to sell their home to us for $140,000!" Testimonials are one of the best ways to build up a good public reputation.
On a Facebook Business page, your clientele can also leave you reviews. Keep your review score up if you want to impress people. Finally, respond quickly to messages.
Using Facebook Ads
Facebook ads are a remarkable digital tool.
Facebook collects in-depth demographic information about everyone. And you can tap into this with Facebook ads. You can target Facebook ads to retirees who own their own home and who make less than $50,000 if you want to.
You can test out what demographics work best for you — that is, which demographics lead to the most leads. And each Facebook ad can be split tested, so you can run multiple types of ad toward multiple demographics.
With Facebook ads, you only pay for the ads that are actually clicked on. It's one of the cheapest ways to reach out to your audience.
What makes a good Facebook ad?
Short, simple, and sweet. You can create text ads, image ads, or video ads. If they're video ads, they should be as short as possible. Concentrate on being eye-catching without being obnoxious.
Clear and transparent. You buy houses. The simpler your message, the more likely it is to be taken to heart by those who are truly interested in the process.
Direct call-to-action. What do they do next? You should have your ads point directly to a landing page that can secure the account and potentially the conversion.
Facebook ads work quite a lot like other paid advertising. But unlike Google ads, they take place on a platform that people naturally trust, and they have a great deal of information about your customers. Further, Facebook ads will also give you in-depth information about how your ads performed, which you can use to improve them.
Reaching Out Directly
You might not believe this, but there are people out there posting homes on Facebook marketplace. Facebook marketplace is actually replete with FSBO homes, and a lot of them are motivated sellers who need to sell fast.
Many of those who post their homes on Facebook aren't posting anywhere else. It's a place where you can go to not only get a pulse on the local market but also touch base with homes that aren't accessible to other real estate professionals. Some of these homes will even say that only a cash offer is going to be accepted. This is a telltale sign that they already tried to sell with a real estate agent and failed, potentially because of inspection issues.
You can send messages to people selling homes on Facebook quickly and try to secure a sale. However, there's a challenge. A lot of people on Facebook marketplace are leery of dealing with professionals. That's why they aren't working with a realtor. By having an established Facebook Business presence (and connecting with them in a friendly, disarming way), you may be able to secure deals that you wouldn't otherwise know exist.
In addition to Facebook marketplace, join some of the local real estate groups. Occasionally, people who are interested in selling their house will join these Facebook groups to connect with people who might buy. There are also "FSBO" groups where people post the homes that they're trying to sell outside of the MLIS.
Getting Started on Facebook
You can get started on Facebook marketing and other digital marketing initiatives by getting in touch with Investor Nitro today. We specialize in curating digital strategies that will help you find motivated sellers and let motivated sellers find you. Contact us today to learn more about our services.