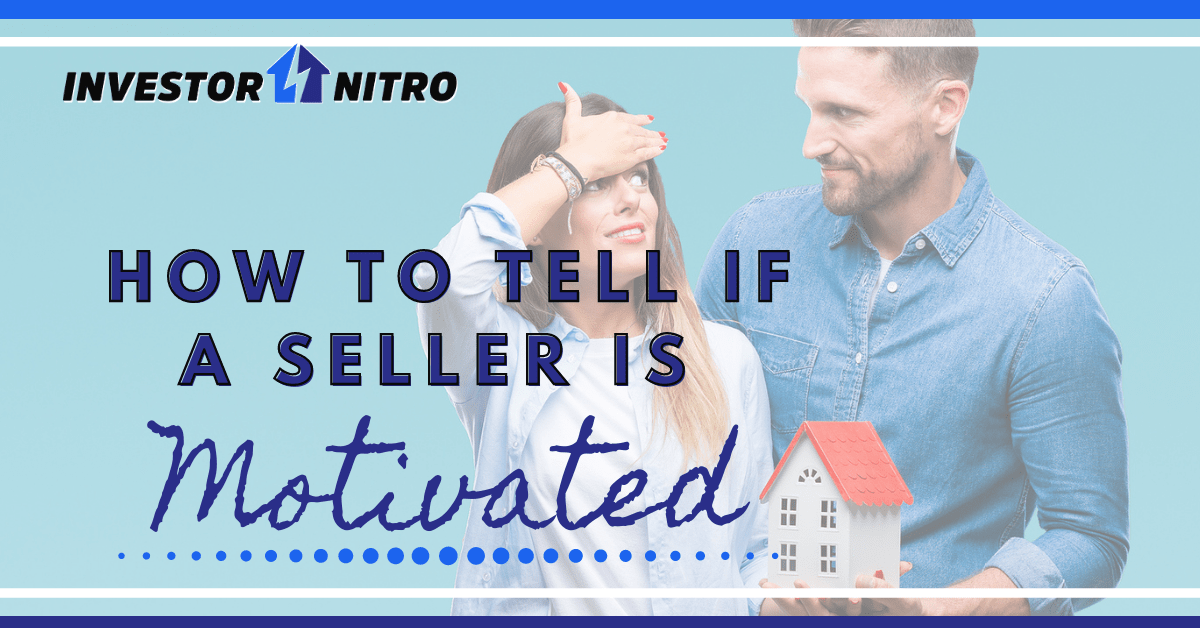 The key to running a successful real estate investment business is finding motivated sellers. They are the homeowners who are willing to sell below market value, and they drive all of your profits. Considering their importance to the business model, you should be able to identify them at a glance.
Motivated sellers have tells, and once you know them, it makes everything a little easier. These are the five strongest signals that a seller is sufficiently motivated to cut you a good deal when you buy their property.
The Lead Will Tell You
It might sound too good to be true, but many motivated sellers want you to know that. Some people stick to old-fashioned negotiation ideals that don't work anymore, but it's becoming less common. A motivated seller is on a difficult time table. They want you to know that upfront so you don't waste their time.
Many listings will say that it's a motivated sale. Even when the exact words aren't in the listing, sellers are often forthcoming with the reasons they are selling. That's especially true when you ask them why they want to sell. It's a fair question for a prospective buyer to ask, so you can do this every time. When the answer for moving is divorce, a new job, foreclosure, or any of your other primary motivating events, you have a motivated seller.
There Is Overt Disrepair
Nobody wants to live in a house with a leaking roof or an ugly yard. When the problems are apparent, it's usually because the owner is unable (rather than unwilling) to resolve the problems because of a disability, shortage of cash, or other obstacle.
Whatever is preventing them from repairing their home is probably also motivating them to sell. Bad curb appeal, disclosed problems, and obvious visual issues are all indicators that you have found a motivated seller.
The House Has an Abnormal Number of Occupants
This tell runs both ways. Too many or too few people in a house are both strong indicators. When too many individuals are in the house, sellers are looking to get more space. You can sympathize with that pretty easily. Crowded houses contain someone that may be motivated to sell.
The opposite is also true. An empty house is a problem. A landlord is losing money on an empty house. A homeowner is likely paying double rent. You can't ensure income with an empty house, but you still owe taxes. It's a losing prospect for everyone. Empty houses are extremely motivating for sellers.
Even a house that isn't empty can be under-occupied. The most common case is with retirees. They may have had a larger house for raising a family and now want something easier to maintain. They might have multiple floors that are becoming more difficult to navigate as the years pass. This is not as strong an indicator, but this can still be a way to spot a motivated seller.
The Listing Contains Clues
There are two powerful clues in a listing that denote motivated sellers. The first is a long history. The longer a house goes without selling, the more frustrating the seller gets about listing it. Eventually, everyone lowers their asking price and becomes a motivated seller.
That brings us to the second clue. If the price has been reduced, they've entered the motivation stage. If the price has been reduced more than once, their motivation is growing. Never underestimate the power in this situation. Having to cut prices more than once is an overt admission of frustration and, to put it politely, powerful motivation.
The Motivated Seller Found You
The word "motivated" is in the phrase for a reason. A person who is motivated to sell is seeking buyers. If your marketing is working correctly, motivated sellers will easily find you. You will be able to identify them as good prospects precisely because they are in contact with you. After all, that's the real target of your marketing campaign.
In fact, the sign of a successful marketing campaign is the end result. Motivated sellers will be contacting you. They will be engaging and showing you that they are serious about selling. From there, your job becomes much easier.
This is the philosophy at Investor Nitro. A well-structured marketing program is a machine that steers the right sellers to property investors like you. When it all works correctly, and we have helped you craft a successful marketing strategy, you'll know that virtually every lead is a motivated seller.