Digital Marketing for Real Estate Investors in Portland, OR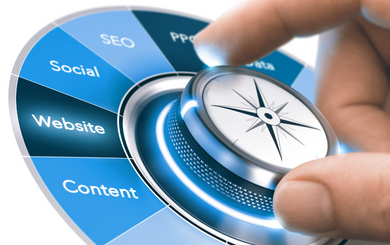 Investor Nitro is your go-to partner for strategic and results-driven digital marketing specifically designed for real estate investors in Portland, OR. We leverage data-driven insights and innovative technology to create targeted online campaigns that reach the right audience at the right time. With our deep understanding of the Portland market and the real estate investment landscape, we help you maximize your digital presence, drive high-quality leads, and boost conversions for better returns on your investments.
Pay Per Click (PPC) Services in Portland, OR
Our comprehensive Pay Per Click (PPC) services offer Portland-based investors the unique advantage of instantly reaching potential clients actively searching for investment opportunities. Utilizing cutting-edge tools and advanced analytics, we create customized PPC campaigns that place your listings directly in front of those who are most likely to engage. With Investor Nitro, you can expect enhanced visibility, increased click-through rates, and a tangible ROI.
National and Local SEO for Portland Companies
Investor Nitro understands that the real estate market operates on both a national and local scale. With this in mind, our SEO services are designed to make your company stand out in the crowded digital landscape. We employ the latest SEO techniques to boost your search engine rankings, increasing your visibility among both local and national audiences. With our help, you can dominate search engine results pages, capture high-quality leads, and drive substantial growth for your real estate investment company.
Social Media Management Services
At Investor Nitro, we understand the power of social media in the modern business landscape. Our social media management services aim to engage your audience, build strong relationships, and ultimately convert followers into potential investors. We create tailored, engaging content for all your social media platforms, promoting your real estate investment opportunities to a wide and interested audience. Let us harness the potential of social media to drive your business growth.
Call for a Website Audit
Your website is the virtual storefront of your real estate investment business. But how effective is it in attracting and converting visitors? At Investor Nitro, we offer a comprehensive website audit to evaluate your site's performance, design, and functionality. We'll identify areas of improvement and provide actionable insights to enhance your online presence, increase site traffic, and boost conversions. Reach out today for a thorough website audit and take the first step towards optimizing your digital footprint.