Digital Marketing for Real Estate Investors in Philadelphia, PA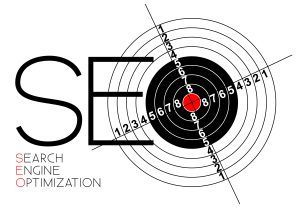 Discover the potential of digital marketing with Investor Nitro, where we bridge the gap between real estate investors and profitable opportunities in Philadelphia. With a strong emphasis on in-depth market research, tailored digital strategies, and targeted content creation, we curate a digital presence that not only resonates with your brand but also drives results. Harness the power of online marketing to maximize your ROI, expand your portfolio, and tap into untapped markets. Stay ahead of the curve with Investor Nitro, your trusted partner in digital real estate investment strategies.
Pay Per Click (PPC) Services in Philadelphia, PA
Maximize your online visibility and drive immediate results with our professional PPC services. At Investor Nitro, we specialize in creating effective, data-driven PPC campaigns that attract and engage the right audience in Philadelphia, resulting in quality leads and increased conversions for your real estate investments. Our team of certified PPC experts is committed to optimizing your ad spend, ensuring every click contributes towards your business growth. Partner with us to gain competitive edge and propel your real estate ventures to new heights.
National and Local SEO for Philadelphia Companies
Improve your online presence and stand out in the competitive real estate market with our comprehensive SEO services. At Investor Nitro, we offer both national and local SEO solutions, catering to the unique needs of Philadelphia-based real estate investors and companies. From keyword optimization to link building, we implement effective SEO techniques that enhance your search engine ranking, drive organic traffic, and improve lead generation. With us, your business won't just reach the top of the search engine results—it will thrive there.
Social Media Management Services
In the ever-evolving landscape of social media, Investor Nitro is committed to keeping your real estate investments at the forefront of your audience's minds. Our comprehensive social media management services encompass strategy development, content creation, and proactive audience engagement across multiple platforms. We leverage the power of social media to enhance your brand visibility, engage with your potential investors, and foster community around your business. With Investor Nitro, you can establish an influential digital footprint that accelerates your growth in the real estate sector.
Call for a Website Audit
A robust and high-performing website is a must-have in today's digital-first real estate market. Allow Investor Nitro to conduct a thorough website audit to identify areas of improvement and potential opportunities. Our expert team will analyze your site's design, content, SEO, usability, and more to ensure that it's fully optimized to attract, engage, and convert your target audience. Get in touch with us today for a comprehensive website audit, and let's embark on a journey to improve your digital strategy and amplify your real estate investment success.