Comprehensive Real Estate Marketing Services in Dallas, TX
Enhance Your Digital Marketing Services With Investor Nitro!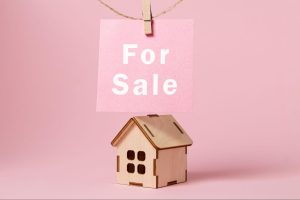 If you are looking for a way to grow your real estate investing business in Dallas, Texas, it is important for you to have a strong online presence. The reality is that most people are going to look for opportunities to either buy or sell houses using the internet. That is why your company needs to show up when people are looking for real estate investment services.
With Investor Nitro, we can provide fuel to your website, making it easier for you to target the right market. Then, you can speak directly to motivated sellers in your region. Regardless of whether you are starting from square one or looking for someone to improve the strategy you already have in place, count on us to assist you.
Real Estate PPC Marketing in Dallas, TX
If you want to get your name in front of as many people as you can as quickly as possible, you need to rely on a pay-per-click campaign. Usually shortened to PPC campaigns, this allows you to blitz the local area with the right keywords, helping you increase your online visibility.
The Dallas, Texas area is competitive, so you need to get your name out there as quickly as possible. With Investor Nitro, we can work with you to optimize the quality of your advertisements and their associated landing pages, helping you increase your conversion rate. That way, you can not only generate more traffic but also quality traffic. Then, we can monitor the most important metrics, making changes to your PPC campaign as we go along. This is important for helping you maximize the return on your digital marketing investment.
Boost Your Organic Presence With Search Engine Optimization
Most people are going to click on a search result link on the first page. Real estate is no different. That is why you need to rely on search engine optimization, which is usually shortened to SEO. This is the process of customizing your digital footprint to match the needs of search engines. That way, we can help you land on the first page of the search terms and phrases that matter most to your business.
With Investor Nitro, we will start by doing in-depth research to figure out which terms are most important to your business. Then, we will take a look at your current rankings, analyze your website, and figure out what we need to do to help you improve your ranking. This could include updating your images and videos, changing the structure of your website, altering your URL structure, changing your meta tags, and even optimizing your SSL certificate. Rely on our comprehensive approach to help you improve the quality of your online traffic.
Social Media Advertising for Real Estate Investors
Of course, we can also put social media to work for you as well. There are billions of people who use social media on a regular basis, and you need to use social media to connect with people who are interested in selling property. You do not necessarily need to have a social media profile on every platform, but you do need to make yourself as easy as possible to spot on the social media platforms that are most closely associated with your target market.
We can take a look at your target market, figure out which social media platforms are best for your business, and help you construct a strong profile. This is a great way to develop meaningful personal relationships with your targeted client base.
Call for a Website Audit or Custom Website Quote
If you want to optimize your digital presence, we are here to help you. At Investor Nitro, we are proud to be the gold standard in our industry, and it would be our pleasure to show you why. We will work with you personally to customize your digital marketing plan to meet your needs. If you are interested in a custom website quote or a website audit, contact us today to speak to a member of our team! We look forward to working with you.