Digital Marketing for Real Estate Investors in Columbus, OH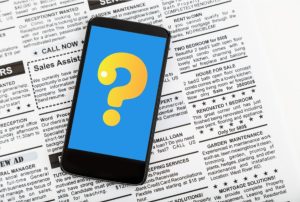 Investor Nitro pioneers the digital marketing space for real estate investors in Columbus, OH. We leverage sophisticated tools and strategies to help you navigate the digital landscape efficiently, focusing on high-quality leads that directly contribute to your ROI. With our tailored marketing services, we position your business to succeed in the increasingly competitive digital marketplace. We understand Columbus's unique real estate landscape and tailor digital campaigns to resonate with your target audience, helping you scale your investment portfolio and achieve your financial objectives.
Pay Per Click (PPC) Services in Columbus, OH
Capitalize on our expert Pay Per Click (PPC) services to drive targeted traffic to your real estate investment opportunities. At Investor Nitro, we specialize in PPC campaigns in the Columbus, OH area that target qualified leads and deliver superior conversion rates. Our team develops and manages effective PPC strategies with precise targeting and optimized keyword bidding, ensuring your advertisements reach the right audience at the right time. Witness a surge in your website's visitor traffic and conversion rates, and enjoy higher profitability with Investor Nitro's PPC services.
National and Local SEO for Columbus Companies
Investor Nitro offers robust national and local SEO services for Columbus-based companies. Our SEO strategies aim to increase your visibility on major search engines, resulting in improved organic traffic and enhanced brand credibility. We specialize in tailoring our SEO strategies to your specific needs, targeting both national and local markets to deliver maximum exposure. Whether you are aiming to appeal to a broad national audience or want to dominate your local Columbus market, Investor Nitro's comprehensive SEO strategies can help you achieve your goals.
Social Media Management Services
Investor Nitro's Social Media Management Services are designed to harness the power of various social platforms to elevate your real estate investment brand. We craft engaging content and create strategic campaigns to enhance your brand awareness, drive engagement, and generate quality leads. Our team of social media experts not only manages your accounts but also engages with your audience, fostering relationships that translate into tangible business growth. Experience the power of effective social media marketing with Investor Nitro.
Call for a Website Audit
The first step to enhancing your online presence is understanding your current standing. That's why at Investor Nitro, we encourage you to request a comprehensive website audit. Our seasoned professionals will meticulously evaluate your website for its design, user experience, content, SEO, and more. We'll provide you with a detailed report of our findings along with strategic recommendations to amplify your website's performance. Contact Investor Nitro today and set the foundation for a stronger online presence and a more profitable business.