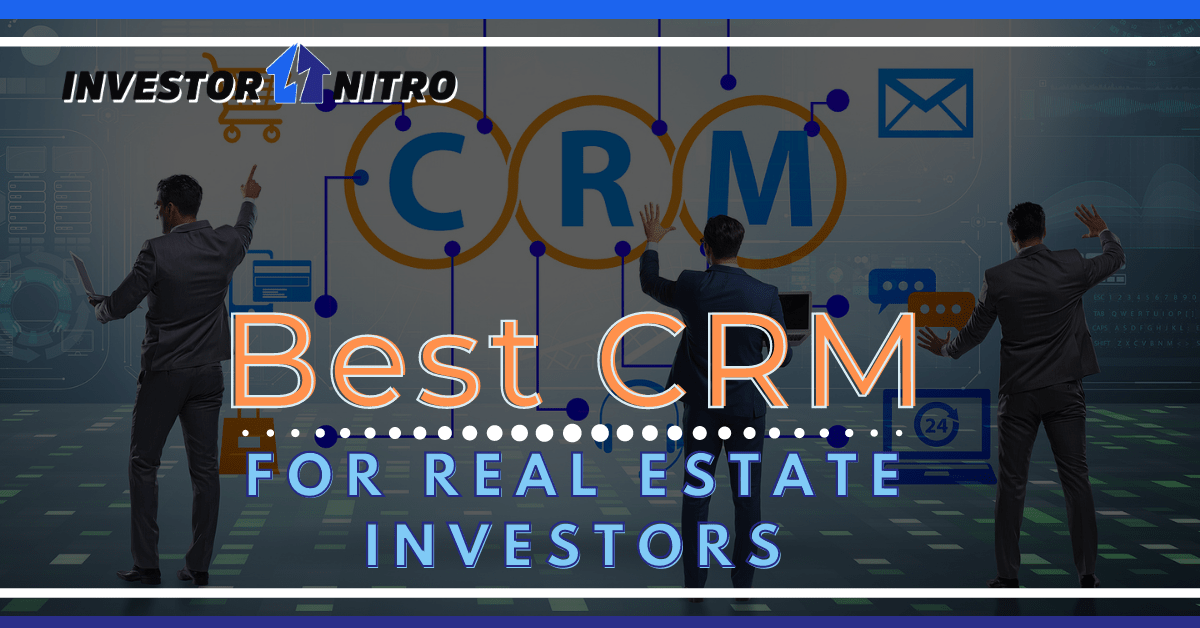 Real estate investment remains one of the best ways to grow a fortune, but it is hardly a walk in the park. It requires vast stores of knowledge, tireless effort, and a strong will. It also doesn't hurt to have some powerful technology helping you with the process. For that, most investors turn to customer relationship management (CRM) software. This kind of software helps you keep in touch with all your prospects and leads. Since real estate runs on communication, communication management is the key to success.
There are 5 commonly explored options for real estate investor CRMs. We've broken down the pros and cons of each to help you choose the best CRM for your needs.
The Two Champs: Podio and InvestorFuse
Most real estate investors we've worked with have found either Podio or InvestorFuse to be the best options. We'll break down why investors prefer these two options below.
Podio
Podio is easily one of the two best CRM systems available right now. It is designed to minimize the amount of technical knowledge you need to operate your software. It is light to use but heavy in function. It has everything you need from a CRM, including lead generation, communication tracking, and so much more.
The great strength of Podio is its focus on real-time communication and task management. It is amazing for organizing teams and cleaning up collaboration. It clearly assigns ownership of leads, and it helps teammates understand their responsibilities with each contact.
InvestorFuse
Another great all-in-one is InvestorFuse. It provides the full range of functions a real estate investor needs, but it has its own particular strength as a system. InvestorFuse emphasizes follow-up and communication automation. You can easily expand conversations through text, email, voicemail, and other media, and InvestorFuse will automatically group and organize the entire conversation. This makes it easy to keep up with multi-platform communication, and while it is doing this, it still provides powerful resources for lead generation and sales tracking.
A Few Other Well-Known Real Estate Investor CRM Options
There are a lot of CRMs that make bold claims, but in practice, they fall short. The following three examples may be worth exploring, but most investors find that they don't offer the flexibility that they need to rock out their marketing message.
Freedomsoft
Freedomsoft is geared toward investors who are primarily interested in wholesaling real estate. It offers a simple website builder and a decent email marketing system.
However, while Freedomsoft is advertised as an all-in-one solution, it isn't. Freedomsoft outsources lead generation, and that can cause you to compete for leads because you don't own them. The software is also frequently criticized for being clunky and for requiring a lot of technical know-how to operate.
REI Pro
REI Pro gained buzz because it has a free version. (Note: The free version seems to have been replaced altogether with a free 14-day trial*). This version is perfectly fine for amateur real estate investors who are just dabbling or dipping their toes in the water. Like most free software, however, it is too limited for professional use. Unfortunately, upgrading to the pro version doesn't solve this problem. It's difficult to use the more powerful tools, and like many CRM tools in the market, REI Pro doesn't own their leads. You'll get a lot of outdated or dead leads, and you don't get a discount for those bad leads.
RealeFlow
RealeFlow is technically an all-in-one platform, but in practice, it doesn't really provide the same level of service you get from a quality CRM. RealeFlow's big hook is the deal analyzer. It is supposed to calculate property investments in an instant so you can see how good the deal is. The problem is that it is not updated frequently enough to reflect current real estate market evaluations. You can manually input information to correct for out-of-date information, but by the time you do that, you're calculating the investments by hand anyway.
The deal analyzer is essentially useless in practice. It might be good for generating example deals for learning investors, but for anyone with experience, it will hold you back.
And, of course, RealeFlow suffers from the same major problem as the other bad examples in this list: They outsource lead generation.
---
That should be enough information to help you in your search for great real estate invesment software. When you have a solid system helping, you can expand your investments, grow your business and revel in the wonders of success. Of course, it never hurts to have a little professional help along the way, and you can get that from Investor Nitro. We'll make sure you have abundant quality leads to keep your business thriving. Contact us today to get access to our powerful resources and ensure the future of your real estate investing empire.