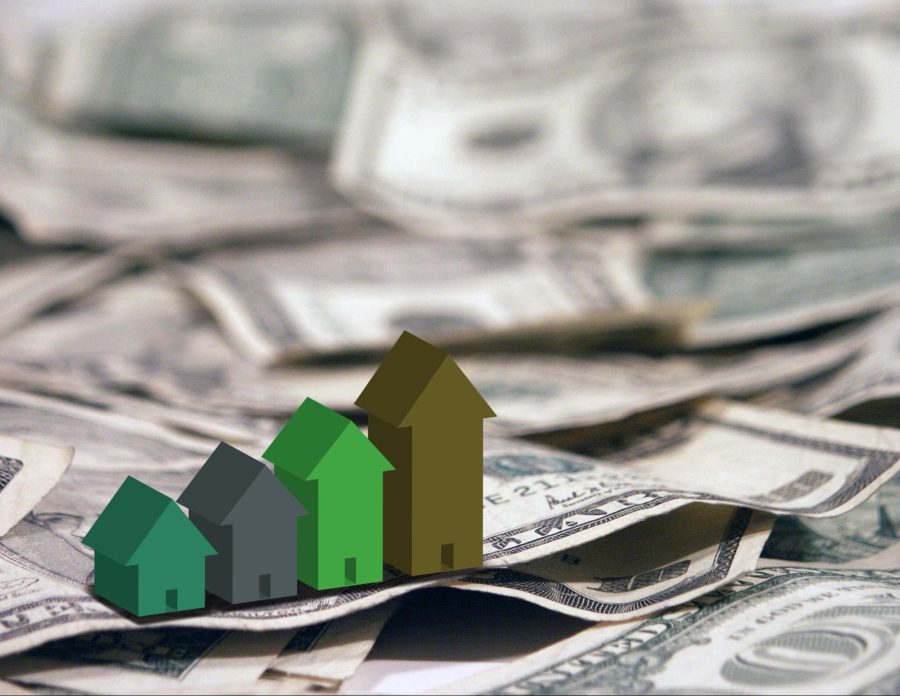 Real estate is the market of millionaires. If you want to grow wealth, it is the best core investment and has been for centuries. In fact, 90% of millionaires made significant portions of their money through real estate investments. You're only hurting yourself if you don't jump in and join the game.
But there's a lot to learn, and one way to shore up knowledge gaps is with modern podcasts. You can get expert explanations from industry professionals and learn more than you imagined through entertaining media. If any of this sounds promising, then consider these five podcasts, some of the best for real estate investing.
BiggerPockets Real Estate Podcast
This podcast comes to mind first. If you look up real estate podcasts on iTunes or Spotify, you're going to see this at or near the top of the list. It's certainly one of the most popular real estate podcasts around, and a lot of that has to do with the focus of the content.
It's easy for real estate experts to get deep into the topics, and that can make it difficult for newcomers to break in. BiggerPockets does a great job of keeping things easy for beginners while covering a wide range of real estate topics and even getting deeper into them at times.
Ultimately, this podcast sticks to the fundamentals and focuses on educational content.
The Real Estate Guys Radio Show
This radio show has been around for 25 years — longer than podcasts have even been a thing. The Real Estate Guys Radio Show has a long-standing tradition of bringing in high-level expert guests in the field.
As such, the podcast is regularly able to delve into topics beyond simple real estate. They discuss economics, taxes, general investing, and a lot more, but they always manage to bring it back to the central theme of real estate.
Generally speaking, this is a great podcast for high levels of entertainment (as far as real estate podcasts go) and great tips.
Lifetime Cash Flow Through Real Estate
If BiggerPockets focuses on fundamentals and education, then Lifetime Cash Flow Through Real Estate is all about the personal journey. The gist of the show is that the hosts interview real estate pros. These are people who have made it big through investing in real estate.
By taking the time to go through the personal journey, the podcast brings the investments to life. You can get an idea of what it's really like to start at the beginning and make your way into this world of property investing.
Lifetime Cash Flow will teach you about real estate through the real experiences of seasoned investors.
The Real Estate & Financial Independence Podcast
This show references the FIRE principle — financial independence, retire early. Leaning into that mentality, the show focuses on ways to plan investments in order to generate passive income and steadily growing wealth.
The podcast favors a long-term approach to investments and focusing on where to make steady gains with efficient use of capital. Most of what you'll hear in this podcast translates to very practical advice. Whereas other podcasts focus more on the personal journey, the fundamentals or the entertainment, this one is about staying the course and using consistency to get ahead.
RealCrowd Podcast
The last show on the list is the RealCrowd Podcast. Most of the content above caters at least partially to newcomers. Real estate is a dense topic, and a lot of people have trouble breaking into it.
RealCrowd doesn't care. This is a podcast for seasoned investors who want to get into the depths of ideas, trends, and everything shaping the markets. This podcast discusses recent data analytics, trends, and forecasts of where it all points. They look into emerging technologies and how they might disrupt the real estate industry.
Guests on the show are usually academic elites and/or professional economists. They get more into commercial real estate than most other podcasts in the genre, and they don't talk down to their audience. If you want high-level real estate commentary, this is the place to go.
Podcasts are great for entertainment, and when you focus on a topic that holds your passion, they can also be a resource for finding exposure to new thoughts and ideas. For a serious investor, great podcasts have a lot of value. 
But you need more than the smart ideas you'll hear in any of these podcasts. If you want to succeed as an investor, you also need resources that help you find leads and make sound investments. For the real-world application of it all, you need Investor Nitro. Contact us today, and you'll see that we can help you find the means to get great leads and better manage your real estate investments.